Turbulence
Observe the motion of the surface of the water, which resembles that of hair, which has two motions, of which one is caused by the weight of the hair, the other by the direction of the curls; thus the water has eddying motions, one part of which is due to the principal current, the other to random and reverse motion. Leonardo Da Vinci, (Trans. Piomelli in Lumley, J.L., 1997. Some comments on turbulence. Phys. Fluids A 4, 203-211.)​
​

​​​From our kitchen top to the skies turbulence is everywhere! A complex and beautiful type of flow characterized by chaotic property changes. We are pattern-seeking species. We like to seek order in apparent chaos, and this, perhaps, is what makes turbulence such a captivating subject.
---


our recearch activity

​The

Environmental Fluid Mechanics Group at CUT

works

in the fields of turbulence modelling and applied fluid mechanics with applications in environmental flows. The joint activity of our Group seeks innovative modelling ideas for interesting dynamical problems fundamental and applied. A basic research direction is fundamental fluid dynamics and especially studies of:

---
theory of isotropic turbulence
structure of turbulence
closures of Karman - Howarth equation
RDT, DNS
CFD

one minute of linearly forced isotropic turbulence at Reλ = 100
Powered by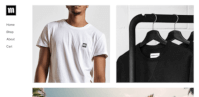 Create your own unique website with customizable templates.