Dr. Evangelos Akylas
Dr

Akylas
is an Associate Pr
ofessor at the
Department

of

Civil Engineering
and Geomatics
of
the Cyprus
University
of
Technology (CUT), where he teaches physics, hydraulics, hydrology
and
fluid mechanics. His principal research field is theoretical fluid mechanics, with emphasis on both analytical
and
numerical studies
of
fluxes in laminar
and
turbulent flows and is also active in studies
of
subsurface hydraulics,
and
in experimental
and
computational studies
of
water quality
and
transport phenomena in reservoirs

.
He acts as a reviewer, on a systematic basis, for several leading journals in the fields of fluid mechanics and hydrology.
Dr. Akylas received his BSc in Physics in 1994, his MSc in Environmental Physics in 1997, and his PhD in Applied Physics in October 2005, all from the National and Kapodestrian University of Athens, Greece. In 2006, he was elected Assistant Researcher at the
Institute of Environmental Research and Sustainable Development
(IERSD) of the National Observatory of Athens (NOA), where he continued his research on fundamental and applied aspects of fluid mechanics. He moved in University of Cyprus through an FP7 Marie Curie Scolarship and worked in the Department of Mechanical Engineering under the supervision of
Prof. S.C. Kassinos
on turbulence and RDT flow. In 2008, he won a
Marie Curie European Reintegration Grant
for continuing his research on turbulence modeling, with emphasis on the extension of
Particle Representation Modelling to applications (PRIMA project)
. Since 2011, he is the Coordinator of
AIOLOS project
, for studying and modelling the wind power in Cyprus. Dr Akylas is married with Karen and they have four kids Nicol, Stathis, Ariana and Nefeli. evangelos.akylas@cut.ac.cy
---
Dr. Elias Gravanis, Post-Doctoral Researcher
Dr Elias Gravanis completed his undergraduate studies in Physics in the University of Athens, Greece in 1997 and his post-graduate studies in the Columbia University of New York in 2000 under a Columbia University Fellowship. He received his Ph.D. from the University of London (King's College London) in the field of Mathematical Physics in 2006. Since 2010 he works in the Cyprus University of Technology (Dept. of Civil Engineering and Geomatics) in the AIOLOS project on modeling the wind-power in Cyprus, as well as on various projects in fluid mechanics, turbulence and hydrology. During 2013-2014 he worked in the NIREAS project at the International Water Research Center (IWRC) NIREAS on erosion problems in dams. Additionally he works on research projects on geological CO2 sequestration, enhanced oil recovery, erosion processes in oil-wellbores, as well as on probabilistic stability analysis of earth and rock structures. He teaches Physics, hydrology and Water Resources Management at the Department of Civil Engineering and Geomatics. His current research interests primarily include theory and modeling of turbulent flows, fluid mechanics, fluid transport in porous media and subsurface hydrology (
full bio
).
Cources:
physics
hydrology
WRM
elias.gravanis@cut.ac.cy






---
Andreas Nikolaidis (MSc), PhD student

Andreas Nikolaidis is a researcher in Oceanography Center of University of Cyprus, with more than twenty years experience in marine and computer sciences as a former civil servant of the Hellenic Navy Hydrographic Service. He holds a Master of Science in Coastal Management, specialized in Physical and Operational Oceanography. He has professional qualifications in the field of computer programming, with additional specialization in Computer Networks, and GIS and with International teaching competence since 2005. His PhD deals with the study and modeling of perilous waves, with emphasis on the marine areas of Levantine sea and Eastern Mediterranean coasts.





nikolaidis.andreas@ucy.ac.cy

---

Yiannis Kastanas (MSc), PhD student

Yiannis is a civil engineer with M.Sc. in Civil Engineering and Sustainability from the Cyprus University of Technology (CUT). He participated in wind power related projects and currently works as an engineer in the private sector while doing his PhD on

Study and modeling of the coastal corrosion in Cyprus

.

yg.kastanas@edu.cut.ac.cy

---

Andreas Georgiou (MSc), Research Assis

tant

---

Eleftherios Ioannou (MSc), Research Assistant

Lefteris is a graduate of the Physics Department at the National and Kapodistrian University of Athens. He was a scholar of the State Scholarship Foundations of Greece and Cyprus and graduated third in the ranking of graduates (2012). He specializes in the field of Astrophysics and his bachelor thesis dealt with Relaxation Processes in Galactic Nuclei where he studied models of stellar dynamical systems. His research interests focus mainly on theoretical and computational fluid dynamics. sendtolefteris@gmail.com

---

postgraduate students

Mohammad Iman Khozeymeh (MSc)

MSc Thesis:

Numerical study and modeling of super-free fall in liquids.

mohammad.iman@cut.ac.cy

---

Kyriakos Theodoulides (MSc)

MSc Thesis: A conceptual quasi - steady model for sea - aquifer interaction.

---

Giannis Varvaris (MSc)

​

ioannis.varvaris@stud.uni-goettingen.de

---

Zambella Pittaki (MSc)

​ z.pittakichrysodon@stud.uni-goettingen.de

---
Powered by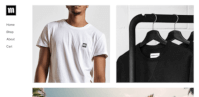 Create your own unique website with customizable templates.